Home > W Series > W Series announces final driver lineup
W Series announces final driver lineup
Wesley Branton | March 28, 2019 @ 2:45 pm
---
Yup, ads are super annoying. Trust me, I get it. This isn't one of the websites that's going to force you to whitelist this website or hide content behind expensive paywalls. Sites like those are ruining the free internet.
However, please remember that I have bills to pay to keep this website alive and running. I enjoy doing this and spend a lot of time working on this website. The easiest thing you can do to show your support is to whitelist RacingClothesline.com in your ad blocker's settings.
Still don't want to? Then consider donating to show your support.
With a little over a month remaining until the inaugural race of the W Series championship in Germany at the start of May, the series' full driver lineup has been selected from the 28 drivers who advanced to the four-day test in Spain.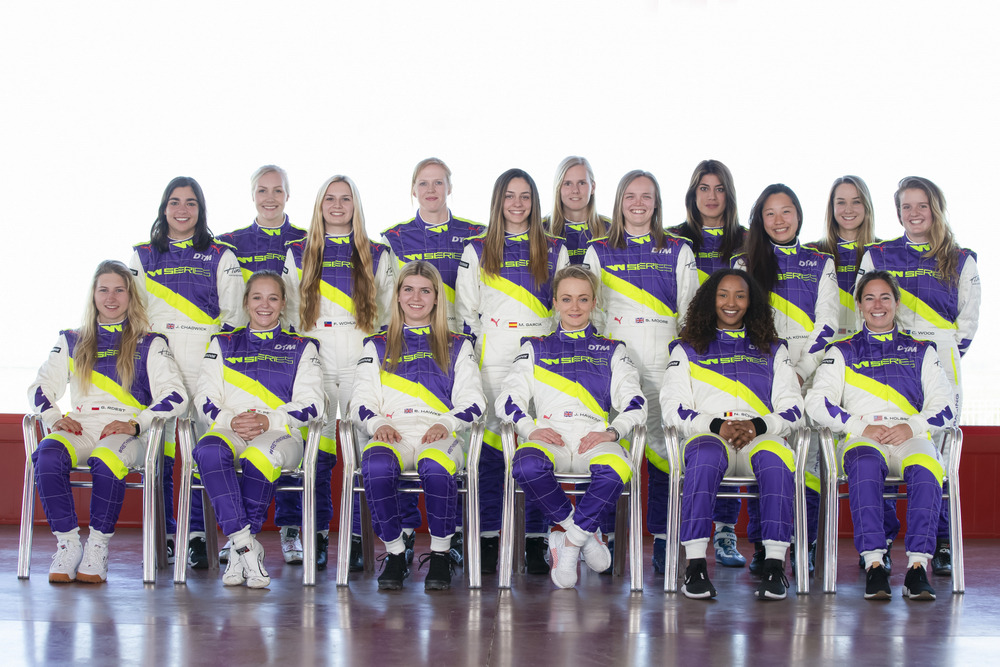 The final qualifying round of the series started on the weekend at the Circuito de Almeria in Spain, where the 28 drivers remaining in the qualifying round took part in a test. Only 18 of these talented drivers would make it through to the championship, earning the chance to take home the $500k grand prize and the title.
The participants were behind the wheel of the W Series Tatuus F-318 Formula 3 car and were being judged based on their performance in the test. The first 12 drivers were selected in the morning of the final day of testing on Wednesday, with another 6 being announced after the test was completed.
"This has been a more difficult selection process than we ever could have dreamt of in terms of how close it has been across the field," explained David Coulthard, the W Series Advisory Board Chairman. "The rate of learning has been really impressive to see, and that's absolutely what we need to see in those who have relatively little experience in single-seaters, but have got natural speed."
In addition to selecting 18 drivers for the series, four drivers who didn't quite make the cut were selected to be the series' reserve drivers. The full list of drivers is as follows (listed in alphabetical order by last name):

Jamie Chadwick (UK)
Sabre Cook (USA)
Marta Garcia (ESP)
Megan Gilkes (CAN)
Esmee Hawkey (UK)
Jessica Hawkins (UK)
Shea Holbrook (USA)
Emma Kimilainen (FIN)
Miki Koyama (JPN)
Sarah Moore (UK)
Tasmin Pepper (ZAF)
Vicky Piria (ITA)
Alice Powell (UK)
Gosia Rdest (POL)
Naomi Schiff (BEL)
Beitske Visser (NLD)
Fabienne Wohlwend (LIE)
Caitlin Wood (AUS)
Sarah Bovy (BEL)
Vivien Keszthelyi (HUN)
Stephane Kox (NLD)
Francesca Linossi (ITA)
Natalie Decker (USA)
Grace Gui (CHN)
Natalia Kowalska (POL)
Milou Mets (NLD)
Shirley van der Lof (NLD)
Alexandra Whitley (AUS)
---
Like this article? Share it with your friends: