Home > Formula 1 > Mercedes would be stupid to kick Bottas to the curb
Mercedes would be stupid to kick Bottas to the curb
Wesley Branton | August 4, 2019 @ 2:27 pm
---
Yup, ads are super annoying. Trust me, I get it. This isn't one of the websites that's going to force you to whitelist this website or hide content behind expensive paywalls. Sites like those are ruining the free internet.
However, please remember that I have bills to pay to keep this website alive and running. I enjoy doing this and spend a lot of time working on this website. The easiest thing you can do to show your support is to whitelist RacingClothesline.com in your ad blocker's settings.
Still don't want to? Then consider donating to show your support.
As much as it pains me to say it, the Hungarian Grand Prix may have been the final straw in a series of unfortunate events leading to the loss of his Mercedes seat. It's still unclear whether Mercedes will continue with Bottas, but the general consensus is that he's out at the end of the season. This would be a tragedy.
I can't help but feel that Bottas has been the center of some unwarranted criticism in the past couple of races.
In Germany, he spun into the barriers at a wet turn one less than 10 laps from the end of the race. Today in Hungary, he struggled to earn points after a first-lap collision. But I don't think he deserves criticism for either of these races.
The German Grand Prix was a full wet race with volatile conditions. It's hard to think of a driver that didn't spin off the circuit at some point. Even Lewis Hamilton spun in the final corner and ruined his race. I don't think it's fair for anyone to claim that Bottas is any less skilled than anyone else on the grid simply because he crashed in turn one. After all, this is a place where Hamilton also had a spin. The only difference is that Bottas slid into the barrier and Hamilton escaped the barrier by the narrowest of margins.
I think the criticisms were heavy towards Bottas simply because Hamilton didn't score points either. Had Hamilton scored his usual result, I believe that much of the hate toward Bottas would have been non-existent.
The Hungarian Grand Prix wasn't Bottas' fault either. Hamilton was the first to make contact with him. Hamilton appeared to completely ignore that his teammate was there and just cut across Bottas' front wing. Than Charles Leclerc shot over to the left of the track to get on the racing line (that Bottas was on) and again cut across Bottas' wing.
All that was left for Bottas was to limp into the pit lane and drop right to the back. But, contrary to what other people are saying, I think a P8 finish was a brilliant recovery drive from the Finn. The circuit isn't necessarily known for overtaking and Bottas had a huge hurdle to climb. Taking into account the accident, Bottas was by far the biggest mover of the day. He essentially gained 12 positions, compared to Daniel Ricciardo's 6.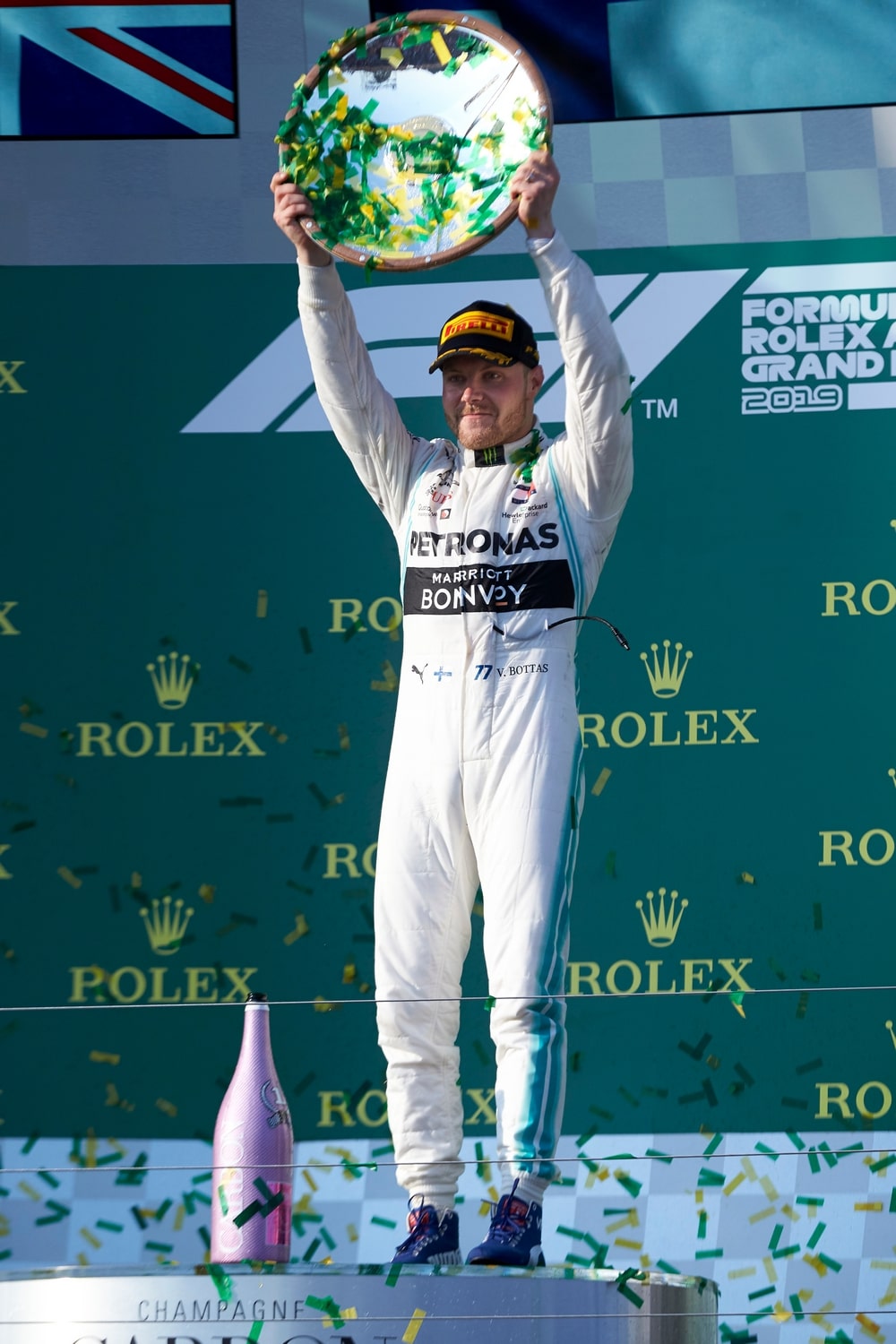 That said, critics of Bottas have been active for a while, throwing around the same comparisons about the results of Hamilton vs Bottas and completely ignoring that (prior past two races) he had an average finishing position of 2.2! Only Hamilton has topped that. But these critics are forgetting the biggest factor… Bottas is not Mercedes' number 1 driver.
It's been made painfully clear since he arrived at the team that Bottas is very much a wingman to Hamilton's championship pursuit. Mercedes is not looking for two winning drivers. They simply need a winner (Hamilton) and someone who can get decent enough results to win them the Constructors' Championship title (Bottas).
It's exactly like the situation at Ferrari last season. I said Kimi Raikkonen was an underrated driver because he never had the chance to race. He was always playing sidekick to Sebastian Vettel, so he didn't always perform great. But, as I think we can see from Raikkonen's stellar performance with Alfa Romeo this season, Raikkonen is a driver with a lot of talent still left.
Bottas is the same. If he would be given the opportunity to race for results, he'd likely change the opinions of a lot of his haters. Instead, he runs the risk of being tossed from the top team, destined to spend the rest of his fighting off his bad reputation. And it's a shame.
But it's also a bit of a lose-lose situation. Esteban Ocon is at the top of the list to replace Bottas and I would very much like to see him in a competitive car. He career was given a bit of a premature end thanks to the heaps of money in the Stroll family's wallet. The only positive that would come out of Bottas being replaced is that Ocon would have a seat. Even still, I would rather see Bottas stay.
At the very least, if Bottas has to be replaced, I hope that he can Pierre Gasly's seat at Red Bull. I'm not sure how possible that move would be, but it would at least allow Bottas to remain in a competitive car and show that he has more skill than people give him credit for.
---
Like this article? Share it with your friends: