Home > Formula 1 > Leclerc's Bahrain GP pole should put fear in Vettel
Leclerc's Bahrain GP pole should put fear in Vettel
Wesley Branton | March 30, 2019 @ 7:38 pm
---
Yup, ads are super annoying. Trust me, I get it. This isn't one of the websites that's going to force you to whitelist this website or hide content behind expensive paywalls. Sites like those are ruining the free internet.
However, please remember that I have bills to pay to keep this website alive and running. I enjoy doing this and spend a lot of time working on this website. The easiest thing you can do to show your support is to whitelist RacingClothesline.com in your ad blocker's settings.
Still don't want to? Then consider donating to show your support.
There has been a lot of hype surrounding Charles Leclerc's move to Ferrari this season, with many predicting that Ferrari could shift their focus to the rookie for the 2020 championship push instead of Sebastian Vettel. While it admittedly seems strange to imagine Ferrari bailing on a four-time champion in favour of a young rookie, Leclerc's maiden pole position in Bahrain shows that he is capable of being number one. Vettel should hear the warning shots.
In only his second race weekend with the team, Leclerc has dominated the weekend. He has led every session – except for free practice two – and earned his first career pole, leading the Ferraris on the front row. He is in the position to potentially take home his first victory on Sunday… but I wouldn't count on it.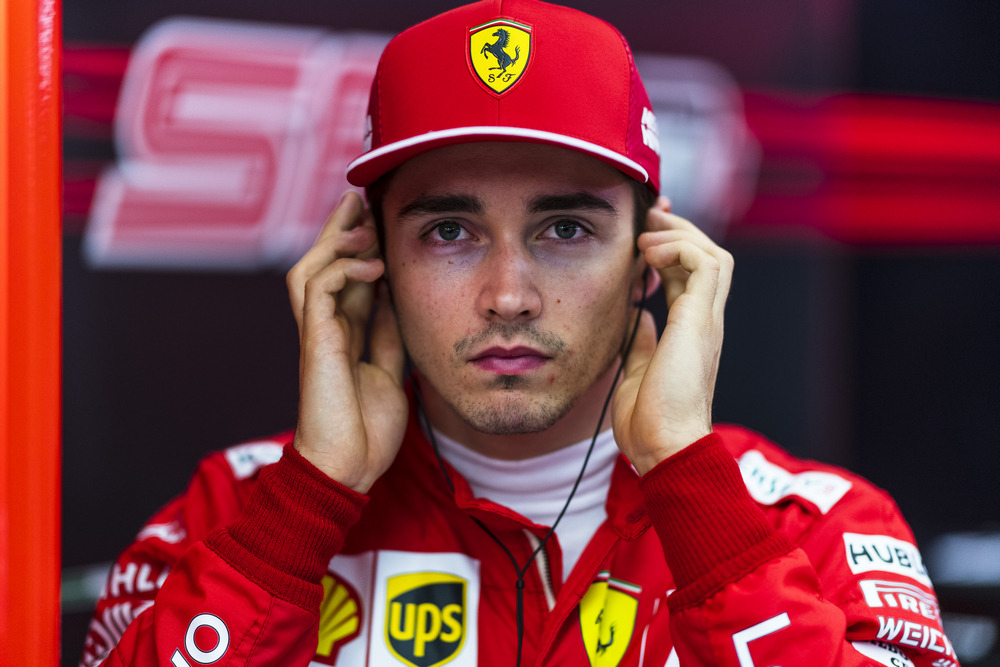 Unfortunately, even though there has only been a single race in 2019, we've already seen that Ferrari intends to lead their championship push with Vettel instead of Leclerc. In Australia, much to the disappointment of fans around the world, Ferrari showed no hesitation in using team orders to keep Leclerc behind his teammate in the closing stages of the race. Although that's the first time that we've seen the team do it in 2019, it's no secret that Ferrari frequently employs team orders, as we saw often with Kimi Raikkonen.
The team receives a tremendous amount of anger when they use team orders. As sad is it may be, using team orders makes sense when you are trying to maximize your points in a weekend. As I've said in the past, Ferrari if far from the only team to use these tactics and, although fans don't like it, giving team orders is the only logical thing to do. There's no point in being critical.
But Vettel should still be worried about his future with the team. As Leclerc has shown, when it comes down to pace, he is capable of matching or outperforming his teammate. In fact, because of the politics involved in the race, practice and qualifying may be the optimal time for Leclerc to impress the Ferrari bosses and convince them to put their faith in him for 2020.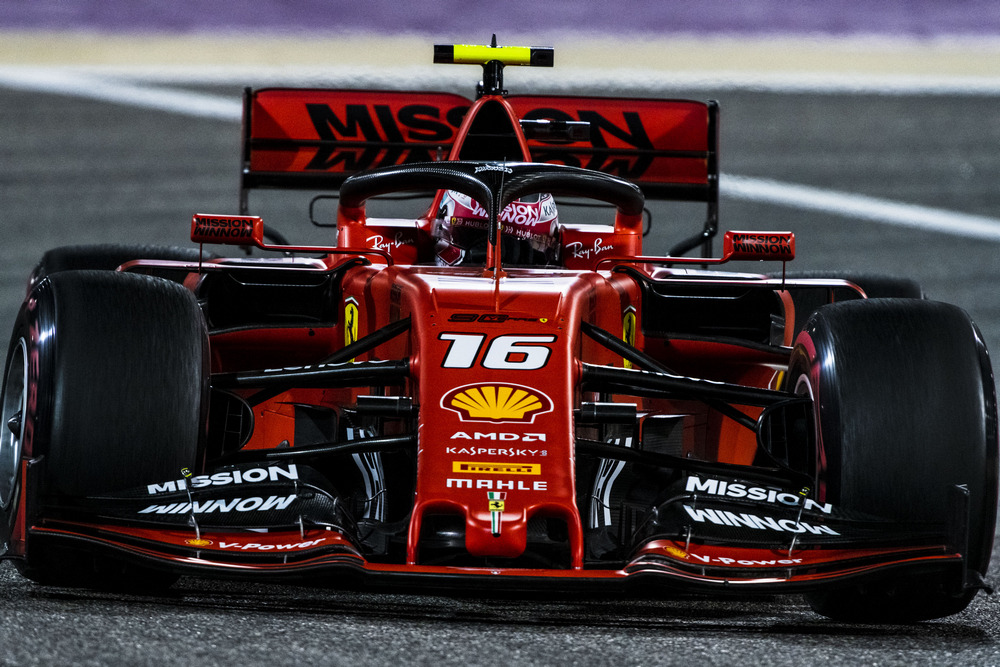 I'm not saying that Leclerc is going to become the greatest Ferrari driver that ever lived. Frankly, such claims are far too premature. He's only raced a single season and only a single race on Ferrari. It will take a few more races to accurately judge his future. But, if he continues with the performance that he has shown so far, it's entirely possible.
Will we see him take his first career victory on Sunday? In all likelihood, no. It's far more likely that Ferrari will swap drivers early in the race to maximize Vettel's points. I don't blame them. In their position, I'd likely do the same thing. But Leclerc's performance this weekend should strike fear into Vettel.
My biggest fear for Leclerc is him being stuck in the shadow of Vettel. If he never gets a chance to show his capabilities, he runs the risk of simply becoming another overhyped young driver who doesn't have the skill to support the reputation he has gained.
We saw this with Kimi Raikkonen while he was on Ferrari. He's a skilled driver capable of performing well but was only ever given the short end of the stick by Ferrari. Because of that, he was a massively underrated driver, in my opinion. Now that he is out of Ferrari, he is able to prove himself in a car that was previously a backmarker.

---
Like this article? Share it with your friends: